Welcome to Vehicles.com – Your One Stop Source for Vehicle Information
 At Vehicles.com, you'll find a wealth of knowledgeable information about every aspect of cars. From articles about what to look for when making a vehicle purchase to resources for services for your car,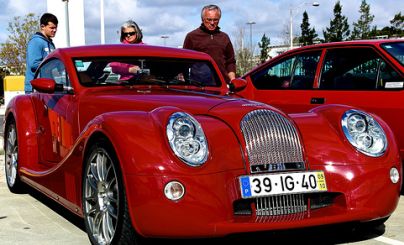 you will find it all at Vehicles.com.
Tips on those necessary items for your vehicle such as insurance can be found here as well as the latest in eye popping multimedia featuring new vehicles. Look for screen savers and backgrounds for your computer, in addition to videos and pictures of the most popular, and up and coming, sports cars.
You'll also find informative articles about choosing, finding, and even inspecting your next new or used car. Hybrids, pricing options and safety features are all covered at your one stop source for all that is cars. You can check out information about rebates as well as articles that feature such great topics like the best tips and tricks to getting a good deal on your next car purchase. Dealer quotes, financing and auto insurance complete the package of information that is available for you to use when you purchase your next vehicle.
We haven't forgotten about pickup trucks and SUVs either. At Vehicles.com, you'll find a comparison of American and Asian models of trucks as well as information about other makes and models. Our Road Tests and Reviews section has proven to be popular as well. It features articles about hybrid SUVs, and unbiased reviews of many other makes and models of cars, trucks, and SUVs among others.
Our website is also easy and engaging to use. You will find the answers to most of your questions about cars here. We cover foreign cars such as Jaguar, Lamborghini, and Porsche as well as American mainstays like Buick, Dodge, and GMC. Go ahead and take a test drive around our site and see for yourself how much value you can find here.